Leslie Whitcomb, a graduate student in the Counseling and Psychology Program, sent me this story about her daughter Thora's meditation practice. Leslie is the mother of eight children and is currently doing her counseling internship in a community mental health clinic, where she has already been asked by two different staff to apply for a job after graduation (Yay, Leslie!).
Her daughter, Thora Whitcomb, age 19, is also a student at Goddard, in the Undergraduate Program.
Leslie was introduced to meditation and mindfulness at Goddard. What she learns she shares with her family. Her husband, David, and some of the older children have been meditators for a few years, but Leslie only became interested after taking a workshop.
To the story:
Thora does a walking meditation along a wooded path near the family home in Northern Vermont. It is a small loop. While she paces, especially in the spring and summer, there is a mole – (always the same mole? Descendants of the same mole?) – that has tunneled under the path and periodically pops up to say hello.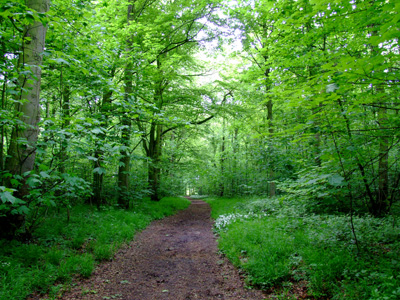 Recently she also encountered some kind of weasel who went into a defensive position and started to hiss at her. Thora went into her own defensive position with her hands in a semi-martial arts attack pose, much like Don Knotts used to do on the Andy Griffith Show. The weasel backed away and ran off.
Sometimes vultures frequent the trees along this walkway. Two weeks ago, on the path as usual, Thora slipped on an icy patch. She made a startled yell which must have rattled the vultures who cawed and flapped out of the trees in a busy, circling, noisy huff, which startled Thora further so she cried out again. This inspired the neighbor's dog to start barking. Thora limped home shortly after and said, "Mama, that walking spot is getting too crowded."
So much for the silence and mindful solitude of a pastoral scene. Thora is considering walking indoors for the rest of the winter (not really).